NEWNow you can listen to Fox News articles!
40 days of this year's Lent began last week Ash Wednesday, as Christian believers around the world began the spiritual veneration of the 40 days that Jesus spent in the wilderness when he was repeatedly tempted by Satan.
"This year, the wisdom and fears of Lent are reinforced by the violence and uncertainty coming from Ukraine."
Referring to the 40 days that Jesus spent in prayer and preparation before his public ministry, Fr. Jeffrey Kirby, priest of the parish of Our Lady of Grace in the Indian land, South Carolinatold Fox News Digital that Christians should use this period of time to work on their own spiritual renewal.
ASH WEDNESDAY, BEGINNING OF LENT: IF "THE WORLD IS IN TROUBLE, WE SHOULD TURN TO GOD"
They can do this through "prayer, fasting and almsgiving," Kirby said.
The first Sunday of Lent is also called Quadragesima Sunday, which comes from the Latin words meaning "fortieth", as this first Sunday is exactly 40 days before Easter.
There are six Sundays in Lent, including Palm Sunday.
LENT: WHAT IS IT AND WHY DO WE LIKE IT?
The observance of Lent in full keeps the eyes of the faithful on God and on His promises contained in the Bible, said Fr. Kirby, author of the new book "Glory to Glory: A Primer on Ascetic Theology."
"What shall we do with the gift of life?"
"On Ash Wednesday, a serious reminder was given that we are dust and we will return to dust," he said.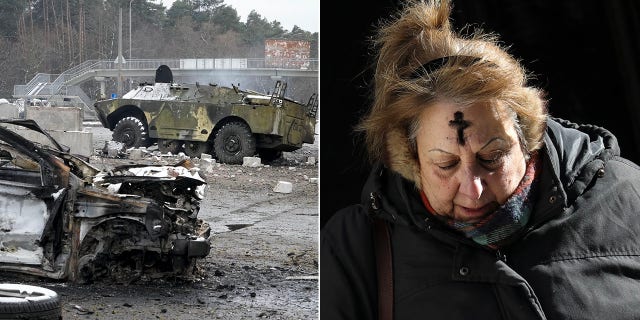 This thought reminds each of us that life itself is "hanging by a thread" and that throughout Lent we are called to "repent and believe in the gospel."
"Our lives today are' matched 'between our birth and our death," he said.
"What will we do with the gift of life? How will our lives contribute to what St. Paul called the 'wonderful way of love'?"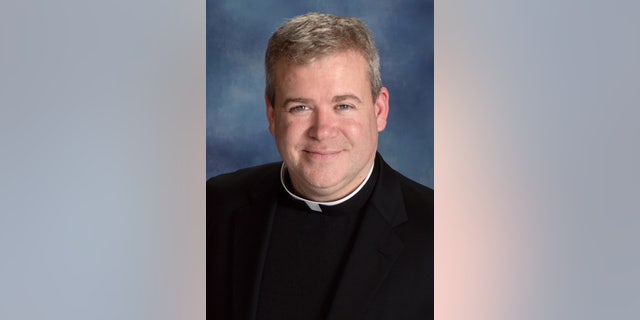 A. Kirby said the death and suffering we see in the war in Ukraine continues should serve as a sober reminder of the reality of evil and sin.
"This year, both the wisdom and the fears of Lent are reinforced by the violence and uncertainty coming from Ukraine," he said.
"While a sovereign nation is being seized and fighting for its existence, we see the tragedy of sin and darkness unfolding in our perished world."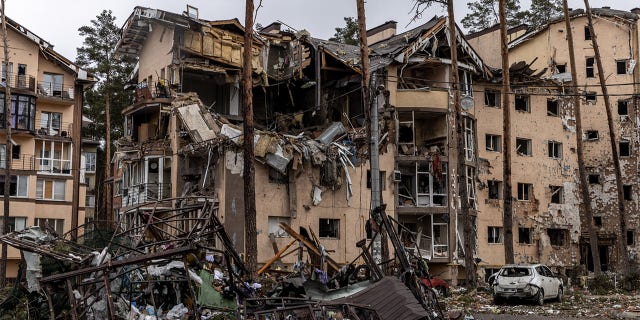 Saying that good people are shocked and stunned by the reality of what is happening in Ukraine, Kirby noted that the world is "broken" by a tough "will to power."
Pope Francis Calls FOR DIALOGUE ON RUSSIAN-UKRAINIAN CONFLICT
"Peace was canceled by brutal aggression," he said.
"Peace of life" caught up with "unprovoked brutality".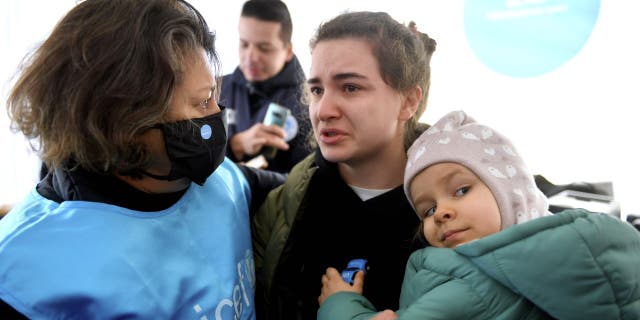 Kirby explained that "dark spirits … expose the decline of our world and remind Christians and all people of good will of the tragic consequences of humanity's ability to sin and destroy."
RUSSIA-UKRAINIAN WAR: MOTHER OF 8 KOSETS IN KENTAQA URGES TO SAVE A TEENAGER
We can celebrate the first Sunday of Lent by looking at ourselves as we pray for peace in these terrible and uncertain times, "said Fr. Said Kirby.
"The decline of the world serves as a constant test of conscience and a strong reminder, especially during Lent," Kirby said, "why we need to harden our spirits, seek virtue, and strive for a more beautiful path of love."
Stay tuned with Fox News Digital throughout Lent this yearas Christians prepare for Easter.