President Biden attended the France-Morocco World Cup semi-final on Tuesday with Moroccan Prime Minister Aziz Ahanoush and other leaders at the African Leaders Summit at the White House.
The president joked that he didn't have much time to make a speech a few minutes before the start.
"I know what you're saying to yourself, 'In short, Biden, it's a semi-final game.' I get it," he joked, via SuperSport .
WORLD CUP 2022: FRANCE END MOROCCO'S HISTORIC RUN AIM TO REPEAT VS. ARGENTINA
Morocco was the first African country to reach a Semi-final of the World Cup.
France won the match 2-0 and will be aiming to become the first country to repeat the match Champion of the world championship since Brazil won the 1958 and 1962 tournaments. France will face Argentina, who beat Croatia 3-0 on Tuesday. Croatia lost to France in the 2018 final.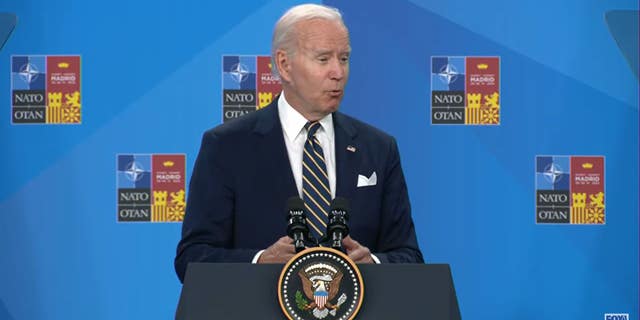 CLICK HERE TO GET THE FOX NEWS PROGRAM
The USA made it to the round of 16, but they were eliminated by the Netherlands in a 3-1 loss on December 3rd.