NEWNow you can listen to Fox News articles!
A new national poll shows that less than half democrats I want to President Biden as a presidential candidate from his party in 2024.
And a CNN poll released on Sunday also testifies to this Republicans divided as to whether there was a former president Donald Trump should become their flag bearer in the next race for the White House.
According to the poll, 45% of Democrats and Democrats prone to democracy believe Biden should be their presidential candidate in 2024, and 51% said they would rather have another candidate.
BIDEN SAYS THAT AWAY IN 2024, BUT DEMOCRATIC CANDIDATES FOR 2020 PRESIDENT CONTINUE TO COME TO NH
Fifty percent of Republican and Republican pro-voters say they believe Trump should be their presidential candidate in 2024, and 49 percent say the party should elect someone else.
There has been a lot of chatter and speculation about whether the president will run for re-election in 2024. Biden went down in history in 2020 when he became the oldest man ever elected president. If he campaigns for re-election in 2024 and wins, Biden will be 82 years old at his second inauguration and 86 years at the end of his second term.
Asked last March at the first official press conference of his presidency about his plans for 2024, Biden said: "My answer is yes. I plan to run for re-election. These are my expectations."
In December, in an interview with ABC News, he said that "if I was healthy now, if I was in good health, then in fact I would run away again."
After leaving the White House nearly 13 months ago, Trump has repeatedly flirted with making another choice in the White House.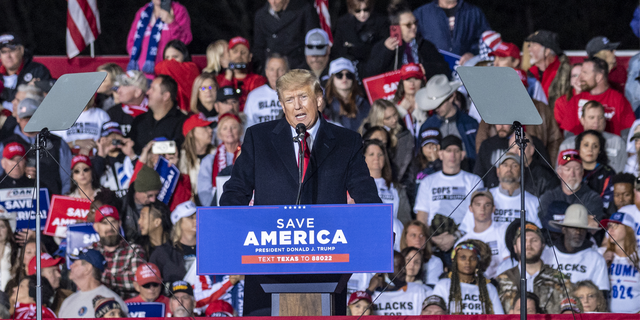 У Fox News interview in November, Trump said he was "likely" to announce his plans for 2024 after the 2022 by-elections, and once again teased that "many people will be happy" with his decision.
In a separate question in the survey, 58% of respondents said they were looking forward to the 2024 presidential election, and 41% said they were afraid of them.
The CNN poll was conducted by the independent research company SSRS from Jan. 10 to Feb. 6. The overall error of the survey is plus or minus 3.6 percentage points.