The New York Times on Sunday, the first day of the Jewish holiday of Hanukkah, published a crossword that many readers believed had the shape of a Nazi swastika.
No one working on the puzzle seemed to notice. In a Times column about Sunday's crossword, Caitlin Lovinger wrote, "I love the geometry in this puzzle—so many steps! — and I feel that it contributes to a certain equality of solving." Ryan McCarthy, the designer of the puzzle, described the design as a "fun vortex shape".
But The Times was heavily criticized on Twitter by people from across the political spectrum for what they saw as the obvious.
"[W]Why is The New York Times crossword puzzle a swastika?" Daily Wire senior writer Ryan Saavedra asked on Twitter.
LIBERAL NETWORKS, WHICH PREVIOUSLY DIDN'T FOLLOW CENSORSHIP, ARE SCREAMING BEHIND THE MASK OF SUSPENDED JOURNALISTS
Keith Edwards, Democratic strategist Project Lincoln alum, tweeted: "This is the NYTimes crossword today on the first day of Hanukkah. What the hell, @nytimes?"
"I personally believe that swastikas should not appear in the New York Times, intentionally or otherwise. Didn't think it would be a controversial opinion," he continued.
"I know the @nytimes crossword wasn't intentionally laid out as a swastika, so I guess the sin here is bad editing. How was it approved without anyone noticing?" Sam Sokal, a reporter for Haaretz.com, tweeted.
"Today's New York Times crossword puzzle um…makes me nervous," tweeted Jewish Journal columnist Blake Flatton.
Sarah Lutterman, a reporter for the left-leaning 19th News, asked: "Is it just me or does the @nytimes crossword puzzle look like a swastika today?"
"It's the first night of Hanukkah, so the NYT gives us a swastika crossword…," tweeted Aaron Lavinsky, a photojournalist for the Star Tribune.
BIDEN ADVISOR DOESN'T WHY THE PRESIDENT HAS NOT VISIT THE BORDER: 'IS IT A BEST USE OF HIS RESOURCES?'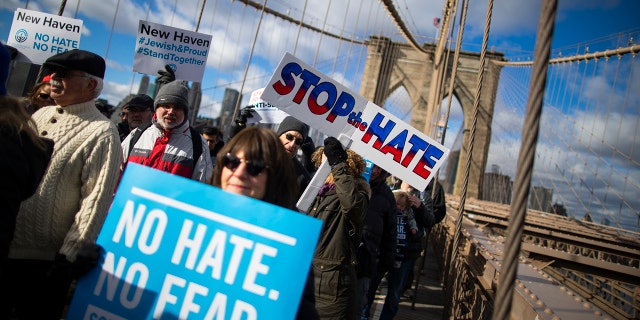 "Intentional swastika or not, the fact that the @nytimes @NYTGames staff would be so insensitive as not to catch it is worthy of discussion and action. It doesn't get the attention it deserves. #NeverAgain," said former Obama and Biden fundraiser Eric Ortner.
Kalman Jaeger, a Democratic city councilman who represents Borough Park, a predominantly Jewish neighborhood in Brooklyn, tweeted: "Hidden Hanukkah message in today's @nytimes crossword puzzle?"
Brian Robinson, a former New York congressional candidate, tweeted: "I know the @nytimes is not, shall we say, a Jew-friendly paper (except for the sleazy left-wing self-haters), but this subliminal crossword puzzle is NEXT LEVEL".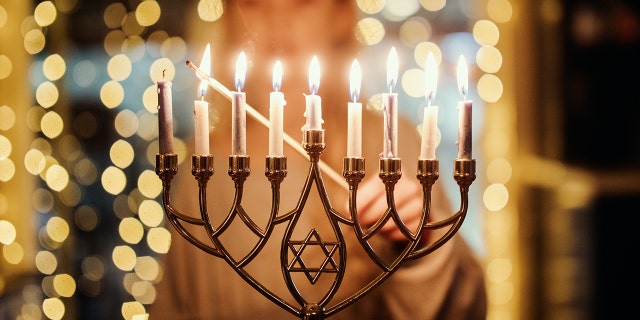 CLICK HERE TO GET THE FOX NEWS PROGRAM
The same weekend the Times published an alarming crossword puzzle, its editors published an article calling Israeli Prime Minister Benjamin Netanyahu an extremist and warning that Israeli democracy was under threat. They described the future leader's return to power as "a significant threat to Israel's future — its direction, its security, and even the idea of ​​a Jewish homeland."
Anti-Semitic hate crimes soar this year – January 2022 300% increase for January 2021.