After similar actions last month, climate activists in Germany briefly interrupted the movement at Munich Airport on Thursday to protest the impact of air travel as the "ultimate climate killer".
Members of the group Letzte Generation or Last Generation said that some of its members stuck to the asphalt, while others entered the territory of the Berlin airport.
While a spokesman for Munich Airport confirmed to The Associated Press that the northern runway was briefly closed and that the rerouting of planes caused minor delays, a spokesman for Berlin Airport said that the police operation was continuing but that air traffic was not terminated. victims.
The photos show how the police officers tried remove some activists from the roads and in photos later published on Twitter by activists, participants hold signs blocking city streets.
SEMAFOR CLIMATE EDITOR QUIT AFTER COMPLAINT TO BOSS ABOUT SITE'S 'DEPENDENCE' ON CHEVRON SPONSORSHIP
Last Generation said in a statement that local law enforcement was notified of the protest shortly before entering the premises.
"We are always ready for constructive negotiations, as we did yesterday with the Minister of the Interior of Bavaria. But what we need in the face of looming climate hell is action, not empty words," spokeswoman Aimee van Baalen said.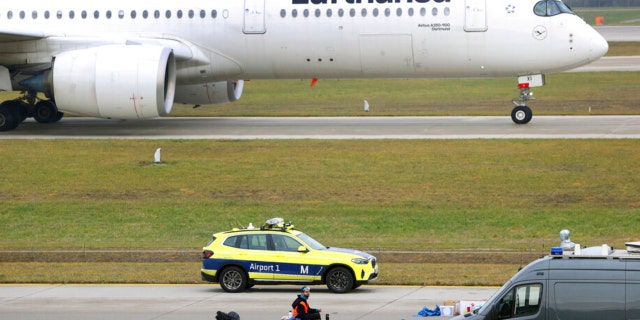 CLIMATE ACTIVISTS IN BERLIN STICK THEMSELVES TO AIRPORT RUNWAYS, DISRUPTING AVIATION VIOLATIONS
The group also said four members are in prison in Bavaria and have been "detained without trial".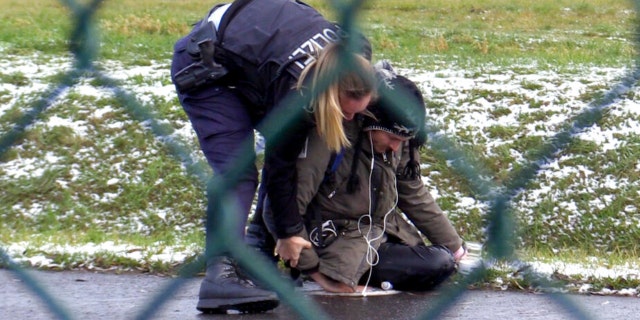 In November, Last Generation staged a similar protest at Berlin's Brandenburg Airport, and approximately 13 flights were forced to reroute or change course.
CLICK HERE TO GET THE FOX NEWS PROGRAM
Earlier this year climate protesters have targeted famous works of artpoured onto freeways to stop traffic and spilled milk onto shop floors to fight for environmental justice.
Timothy Nerosi of Fox News and The Associated Press contributed to this report.