Firefighters in Michigan A race to pull a man to safety after a car crash that left his car flipped onto its side into the path of an oncoming train was captured on video, officials said.
Portage police and firefighters responded around 6:20 a.m. Friday to a report of a two-vehicle crash at the intersection of Shaver Road and West Center Avenue. Portage Department of Public Safety said.
First responders arrived to find a Chevy Cruz with heavy front-end damage and a Jeep overturned on its side and resting on the railroad tracks at the intersection.
The driver of the Jeep was still inside the vehicle and unable to move due to back pain, authorities said.
TEXAS OFFICIALS RESCUED MORE THAN 20 MIGRANTS FROM A CROSS-BORDER TRAIN SMUGGLING OPERATION
As firefighters began to evaluate the driver, officials said a train whistle sounded the crossing lights started flashing.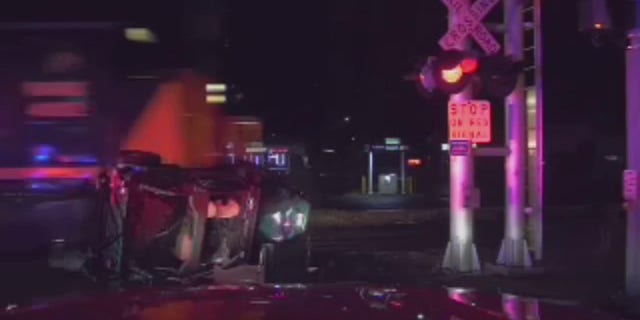 "Firefighters, realizing what was about to happen, quickly recovered the driver of the Jeep, pulling him to safety seconds before the southbound train entered the intersection and struck the vehicle," the department said.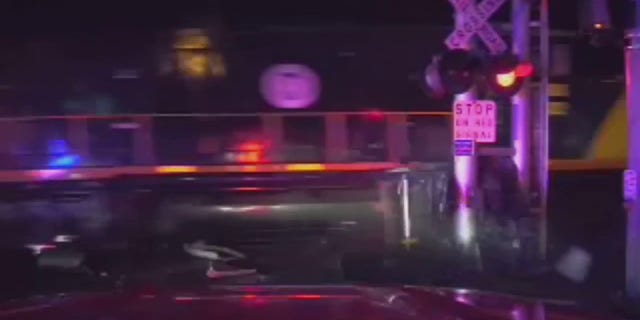 10-YEAR-OLD AUSTRALIAN BOY WAKES UP FROM COMA AFTER HELICOPTER CRASH
The driver of the jeep was taken to a local resident inpatient for treatment. No information about his condition was immediately available. The driver of the Chevy Cruz was not injured.
Click for the FOX NEWS program
The police said that the cause of the car accident is being investigated.